The Young Professionals Forum proposes a new moment of sharing and exchange, to stimulate synergies among professionals at the international level.
Organized by the Centro Conservazione e Restauro "La Venaria Reale" (CCR), the Young Professionals Forum is once again a digital event designed to create new synergies, share research, experiences and ideas, and meet with leading international specialists in the field of cultural heritage conservation. This year, it will take place on 1-2 July and will involve international young professionals working in the field of conservation, art history and diagnostics applied to cultural heritage. The Forum will consist of two intense days of presentations organised in 4 sessions, each one dedicated to a crucial topic for the conservation and transmission of cultural heritage.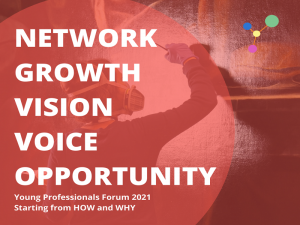 The call for abstracts
The different sessions, organised in collaboration with internationally renowned research institutions (IIC, CNR ISPC, ICOM, ICCROM and UniTo), will host a series of papers selected through the call for abstracts. The selected candidates will have the opportunity to present their contribution and publish it in the Forum Proceedings. 
There will also be a winner among the candidates who will have the opportunity to gain professional experience at the CCR.
The deadline for the call for abstracts is May  9, 2021.
DOWNLOAD THE CALL FOR ABSTRACT
To join the Forum, submit an abstract (consisting of no more than 700 words and 4 pictures – max 200 dpi) of your paper via Google Forms.
Registration for participation in the event is open
All information can also be found on the web page dedicated to the Forum on the CCR website: https://www.centrorestaurovenaria.it/young-professionals-forum-2021

Registration fees to the event:
• Early-bird (from 15thApril 2021 to 9th May 2021), students, participants to the call for abstracts and ICOM members: 35 euros.
• Full price: 50 euros.
Participation in the call for abstracts is free of charge.
The Young Professionals Community
Another important initiative that started in February is the Young Professionals Community. A very wide network of young professionals in the field of Cultural Heritage gathered around the Forum and, eager to enhance this valuable resource, the CCR decided to create a digital hub (closed group LinkedIn) where all the participants in the Forum can get to know each other and exchange ideas and perspectives. There will also be a series of training and deepening moments created ad hoc for community members.
To join the community follow the instructions here: https://www.centrorestaurovenaria.it/young-professionals-community
Text extracted from: IPERION HS.eu